Pedestal fans TVE 16 / TVE 18 S
Powerful cooling up to speed
Shut out the heat in next to no time
Calculated with a cool head, the super-slim pedestal fan TVE 16 / TVE 18 S provides cooling on hot summer days. Just coolly ban the suffocating heat from the house.
The choice is yours! The conventional, white TVE 16 blend in beautifully and unobtrusively with almost every living environment. The black TVE 18 S on the other hand easily takes centre stage and, with its design, can only leave a good impression.
Whichever colour you choose ... The pedestal fans of the TVE series are ready for use in a breath and extremely versatile. Simply set the device up wherever cooling is required, plug in the power cable and revel in the natural refreshing breeze that just glides over your skin.
Also suitable for use in office spaces and living rooms
With 50 watts of power and three ventilation intensities the TVE 16 / TVE 18 S is up to the requirements presented by larger rooms. At moderate temperatures the energy-saving speed level 1 should be sufficient to provide some soothing refreshment and a refreshing breeze. With increasing temperatures of about 30 degrees plus, speed level 2 provides immediately noticeable cooling.
Application tip: In the evening the air that has been heated up all day can quickly be banished from your flat by means of speed level 3. Simply open the window and blow the air out with maximum power in next to no time.
It is the ultra-silent operation that makes the difference
The low noise emission renders the device suitable for use in the bedroom
Owing to perfectly calibrated fan blades and smooth running characteristics the TVE 16 / TVE 18 S generates only a very little noise at the lowest speed level. Thereby this fan commends itself for the cooling which promotes sleep in the noise-sensitive bedroom.
Refreshment without fail
Stability and safety is a major priority
The star-shaped metal base ensures a secure footing of TVE 16 / TVE 18 S. The three fan blades are enclosed by a removable, close-meshed, yet easy-to-clean protective metal cage. Accordingly, even the most curious of children's hands or animal paws cannot accidently reach into the moving fan blades. Moreover, the pedestal fan is protected against overheating.
Special equipment features of the TVE 16 / TVE 18 S
Pleasantly cool breeze where it is needed ...
All fans of the TVE series in direct comparison:
To find the fan which exactly meets your requirements, please consult the concise overview of all fans of the TVE series from Trotec, which we're providing to you here so that you can compare them directly to each other.
Models which you do not wish to include in your comparison can be easily dismissed with only one click.
A few practical benefits:
Effekt: 50 watt
Lave driftsomkostninger
3 hastighedstrin
automatisk 90°-oscillerende bevægelse med afbryderfunktion
Hældningsvinklen på ventilatorhovedet kan justeres med op til 30°
Højden kan justeres trinløst fra 110 til 129 cm
Beskyttet metalgitter foran og bagpå
Diameter på ventilatorvingerne: 40 cm
Stabil, bred og meget sikker fod
Støjsvag: maks. 52,5 dB(A)
Optimum room temperature control with the socket thermostat BN30
Just install it in the socket and connect it to the heating or cooling device on the socket thermostat BN30, and you can have your heating or cooling unit automatically switched on and off by the BN30 depending on the temperature. The socket thermostat available as an accessory is individually adjustable within a temperature range from 5 °C to 30 °C.
Radio thermostat BN35 with timer switch for the socket
With the radio thermostat BN35 you can easily determine at which room temperature your heating or cooling unit will switch on or off using the remote control. The BN35 set consists of a radio-controlled socket and a radio thermostat. Simply plug the radio-controlled socket in between a wall outlet and your heating or cooling unit. Place the radio thermostat within approx. 20 metres in the place where the room temperature is to be measured. As an alternative, time-controlled regulation can also be carried out.
standard equipment
optionally available
not available
Buy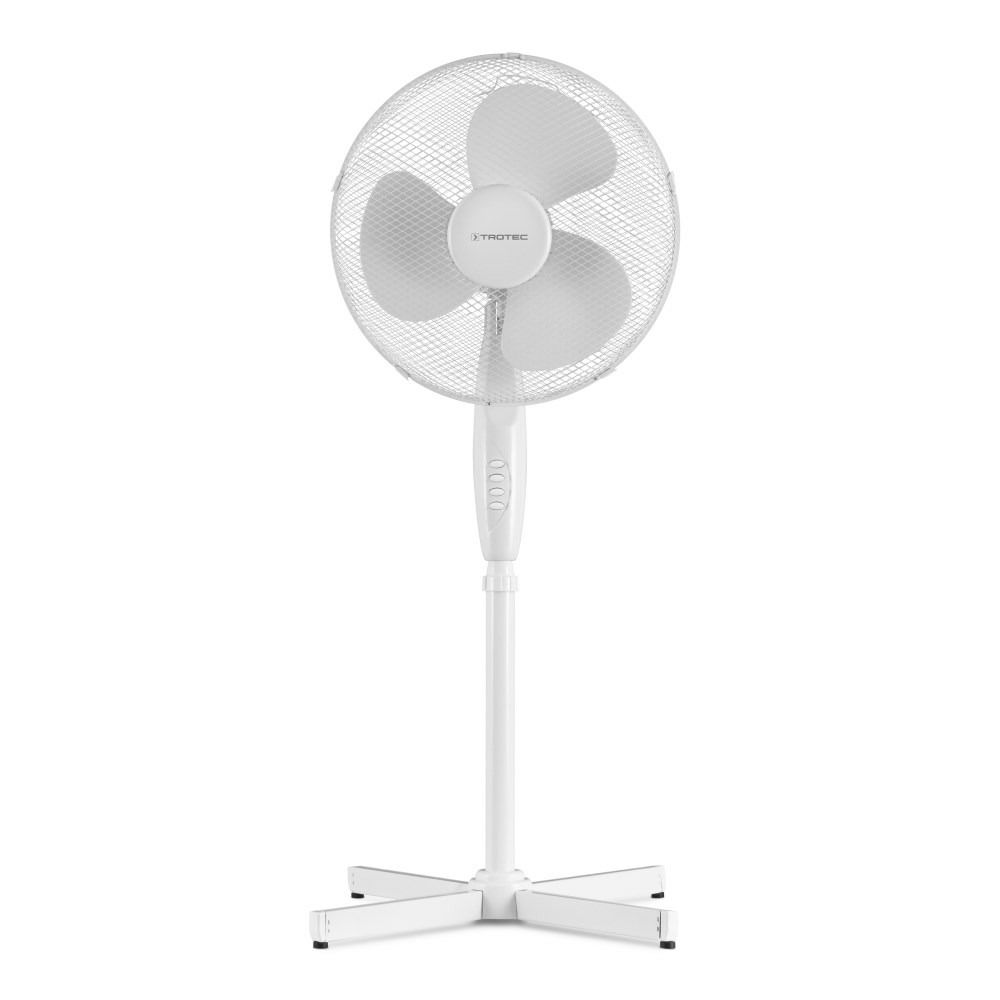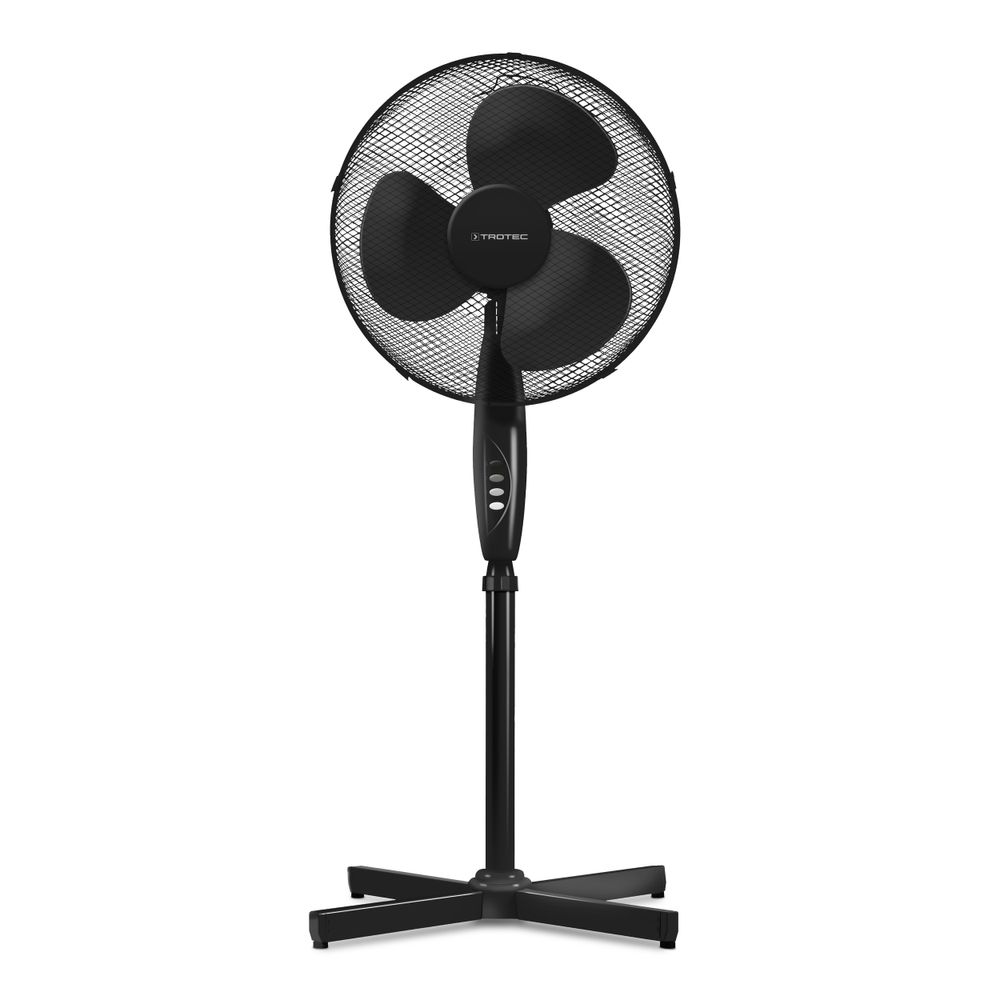 Technical data
Technical data
General information
Article number
1.510.005.031
Fan
stages
3
Number of fan blades
3
blade diameter ["]
16
blade diameter [cm]
40
Electrical values
Mains connection
220 - 240 V, 50 Hz
Power input [W]
50
Connection plug
CEE 7/7
Cable length [m]
1.5
Sound values
Distance 1 m [dB(A)]
52.5
Dimensions
Length (packaging excluded) [mm]
520
Width (packaging excluded) [mm]
520
Height (packaging excluded) [mm]
1,290
Weight
(packaging excluded) [kg]
2.5
Equipment, features and functions
Functions and features
Auto restart function
Internal oscillation (°)
90 °
Adjustable inclination angle
Height adjustability
between 110 cm and 129 cm
Mobility
Carry/transport handle(s)
Foot
Housing design
Plastics
standard equipment
optionally available
not available
Alternative products
Loading...